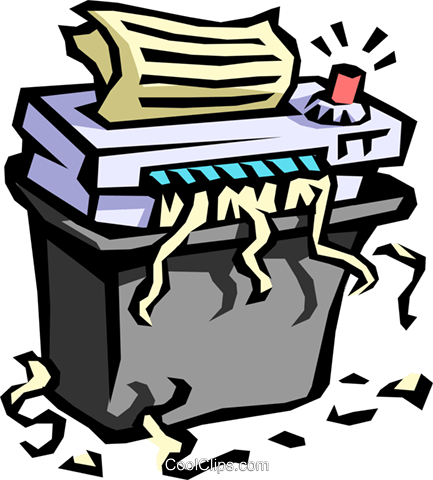 Gather up all those old receipts, records, tax files, letters, bills, invoices etc. and bring them to our Secure Onsite Mobile Shredding Truck.
Saturday July 11th
10am – 2pm
South Arm United Church (corner of Steveston Hwy and No 3 Rd)
minimum donation of $5/box or grocery bag
There will be a drop box for cash donations only (Sorry no change will be available).
This will be a Socially Distant Event
Chocolate Fundraiser
Our Annual Chocolate Horseshoe Fundraiser is back. Milk or Dark-54 gram Chocolate Horseshoes made by Charlie's Chocolate Factory. Cost is $5 each. These make wonderful thank you gifts or stocking stuffers and your purchase helps to support our program to provide disabled children and youth with the therapeutic benefits of horseback riding. Win Win! To order email office@richmondtherapeuticriding.com
Thank you!
Pub Night Fundraiser
Join us November 7 for our Fall Pub Night Fundraiser at Monkey Nine Brewery in Richmond. The evening starts at 6:00pm. Tickets are $25.00 and get you a burger and beverage of your choice. There will be a 50/50 draw and a raffle for Canucks tickets and a Gateway Theatre Gift Certificate.
Come out for a fun evening and support our wonderful program for children and youth with disabilities.
Pub Night Fundraiser
We will be hosting our Pub Night Fundraiser on Thursday, March 28 from 6:00 to 8:00pm.  A $20 ticket is valid for a burger & fries, and your choice of a sleeve of house lager/6oz house red or white wine/a well highball/or a non-alcoholic beverage.  We will have a 50/50 draw.  We have tickets available for sale in the office and will be selling tickets at the door.  If you want to pay through PayPal, click here.  Please contact the office for more information.
[hr]
[clear]
Save the date!
[hr]
[clear]
Save the date and mark your calendars, our Annual Spring Fundraiser is on Thursday, May 30th from 6:30 to 9:30pm at the Riverside Banquet Halls located at 14500 River Road.  We will have a silent & live auction, dinner, wine pull and raffle.
[hr]
[clear]
Our 2nd Annual Golf Tournament will be on Sunday, August 25 at 1:00pm at Country Meadows Golf Course.  Last year was so much fun and we hope this year will be even better.
[hr]
[clear]
Information Night with Neuro Educator Laura Weatherly

Laura Weatherly is passionate about helping parents understand the importance of addressing the root causes of their child's challenges by addressing underlying disconnections in their neurodevelopment.
Come learn more about neuroscience, "brain based learning" on Thursday, Feb 28 in the lounge at Twin Oaks Farm.
Doors open at 6:00pm.  Presentation is 6:30 to 7:30pm.  Q&A ia 7:30 to 8:30pm.
Please RSVP by email at info@richmondtherapeuticriding.com
Free for RTRA volunteers, by donations for visitors.
[hr]
[clear]
The Richmond Therapeutic Riding Association is hiring Instructors to join our team. We offer lessons on Mondays, Tuesdays and Wednesdays during the day at the wonderful Twin Oaks Farm in Richmond.
Are you passionate about horses and kids and certified by Equine Canada, CanTRA or PATH? Are you interested in working with a supportive team, wonderful horses, dedicated volunteers and amazing riders? If so we want to hear from you!
Please send your resume and cover letters to info@richmondtherapeuticriding.com and find out more about what we have to offer. A part-time position is available.
  Article Jan 9, 2019
Thank you to Megan Devlin from the Richmond News for the article on Richmond Therapeutic Riding on January 9, 2019.  Please click here to read the article.
[hr]
[clear]
Chocolate Horseshoe Fundraiser
Thank you to everyone for their buying our chocolate horseshoes.  We raised $3000 in this fundraiser.
Fall Pub Night Fundraiser
Thank you to everyone who came out to support us at our Pub Night on Oct 25 at the Buck N Ear.  We had an amazing turnout and it was a fun night spent with friends and family.  With your support, RTRA was able to raise almost $2200.  A special thank you to O'Hares Gastropub, Bill Jaffe from Bayswater Group, Walk with Ronsons, Old Spaghetti Factory, Steveston Winemakers, Harold's Bistro & Bar, Seafair Meats, Peter Levelton and Vic Atkinson for your donations to our raffle.
2018 Annual General Meeting
Please read the details 2018 AGM  for the upcoming Annual General Meeting scheduled for Tuesday, October 16, 2018 at 6:30pm at the Richmond Cultural Centre Atrium.
The society NEEDS 11 voting members to attend to be able to do the business on the AGM agenda. The AGM is a great way to meet the Board of Directors, other riders and their families as well as volunteers and community members. The AGM is also a wonderful platform to express your support, concerns, ask questions etc.
We hope to see you at the meeting. Please remember to RSVP to the office.
 

1st Annual Golf Tournament
Our first annual Golf Tournament on Sunday, August 26 at Country Meadows Golf Course was a success.  We had 47 players participate and hope to make this an annual event.  We had a closest to the pin, longest drive, best and bottom teams, lost ball bet and putting contests.  Lots of door prizes were handed out and the best part was we raised some money for RTRA!

A huge thank you to everyone who participated in the Spring Fundraiser by selling raffle tickets, donating prizes & wine, attending the event and participating in the silent auction.  Together we raised $14,219.00 for RTRA.
Pub Night Fundraiser, Feb 1
Thank you so much for everyone who came out and supported the RTRA at our first annual Pub Night.  It was a fun night with burgers and drinks at the Buck & Ear Pub.  Thank you to Janice Cartwright, Vic Atkinson, Peter Levelton, Bill Jaffe from Bayswater Group, and Starbucks for the generous donations to our raffle.  We were able to raise over $1800 for RTRA.
Coast to Coast Video Competition
Some of our RTRA riders enjoyed themselves when they participated at this annual competition sponsored by Equestrian Canada.  Please click here for the results of the Nov 2017 Coast to Coast video competition.
2017 Annual General Meeting
We hope to have most, if not all our members attend our 2017 AGM scheduled for Tuesday October 10th 2017.  The meeting will be held at Richmond City Hall and will commence at 6:30pm in room# M.1.003
Please be sure to notify the office of your plans to attend or your regrets as we must have a quorum to be able to do business.  Please RSVP in person or via email to Erin at programdirector@richmondtherapeuticriding.com
Thank you
[hr]
Thank you to everyone that supported our Annual Spring Fundraiser.  With your help, we raised more than $12,000.00 for our Association!  Also, congratulations to our raffle winners Kathleen B and Wei C – enjoy your new tech toys!
[hr]
2017 Fundraiser – Save the Date
June 15, 2017!
[hr]
[hr]
RTRA 2015 Annual General Meeting
Hello everyone,
Please read the attached poster for details on the upcoming Annual General Meeting scheduled for Tuesday October 13, 2015.
The society NEEDS 11 voting members to attend to be able to do the business on the AGM agenda. The AGM is a great way to meet the full staff, the Board of Directors, other riders and their families as well as volunteers and community members. The AGM is also a wonderful platform to express your support, concerns, ask questions etc.
During the 2015 AGM, there will be discussion regarding the policies of RTRA Families and their involvement in fundraising. We urge you to attend the meeting, share your thoughts and cast your vote.
I have attached a link to our payments page (http://richmondtherapeuticriding.com/payments/) for any of you that have not yet paid your membership dues ($25.00) for the 2015/2016 season or for any of you that are not currently Members of the RTRA Society, but would like to become one. Membership is a great way to stay involved and notified of RTRA news and; membership gives you the right to attend and cast votes during the annual AGM.
We hope to see you at the meeting. Please remember to RSVP to the office.
[hr]
Annual Fundraiser
 20 Year Anniversary Party
Thank you to everyone who attended, made a donation before or at the fundraiser, families that assisted with auction items and the local individuals and businesses that donated items for our live and silent auctions. Thank you also to #westjet for the donation of airfares for our annual raffle, a key part of our annual fundraising efforts! The evening would not have been such a success without the help of so many wonderful and caring people!
Congratulations to the winners of the raffle:
3rd: Sylvie G ticket #316
2nd: Kelly S ticket #490
1st: JoAnn M ticket #1747
[hr]
  Hot off the Press!
[hr]
We Have a New Name!
2015 is the 20 Year Anniversary of this organization!  With the celebration of this milestone, the society is making a few changes to simplify and modernize our look and feel…the first change on the list was our name.  We are now the:
Richmond Therapeutic Riding Association!
Over the coming months, a new logo will also be revealed as well as new email addresses and new fundraising campaigns.
Please be patient with us as we edit our website…all information and downloadable forms are still valid and will be accessible as we make the changes.
If you have any questions, please contact the office by calling 604-241-7837.
[hr]
Annual General Meeting
and Special Resolution Meeting
Date
:  Tuesday October 14, 2014
Location
:  Richmond City Hall 6911 No 3 Road, Richmond BC (parking is available and the facility is fully accessible)
Time
:  6:30pm
Room
:  M2002  
Following the AGM will be a Special Resolution Meeting to vote on changing the name of our Society from the Richmond Therapeutic Equestrian Society to the Richmond Therapeutic Riding Association.  The change of name has been approved by the BC Registry Services and now must be voted on by our membership.  This is a project that the Board of Directors have been working on for nearly a year.  With the approval from the City of Richmond and advice from marketing professionals, it is felt that the timing is right for a fresh look and name as we head into our 20th year.  We invite our members to attend the AGM and Special Resolution Meetings to use their voting privileges on all matters on the agenda.
Please RSVP to Erin by emailing,  erin_rtes@shaw.ca or by calling the office at 604-241-7837.
We are looking forward to seeing many of you there!
[hr]
RTES In House Show
Saturday October 18, 2014
Save the Date!  Details will be sent to families soon.
[hr]
The RTES 2014 Spring Fundraiser 
Nearly 160 people were present at the ANAF #284 Tuesday May 27th to help raise funds and awareness for the Therapeutic Riding Program at RTES.  There was a great sense of community, pride and passion in the room from start to finish.  With the crowds support and our MC's Auctioneering skills, we were able to raise just over $8000.
RTES would like to thank everyone that was involved in the preparation for the event: staff, volunteers, families, community partners, City of Richmond officials, donors of auction and or door prizes, United Flower Growers for the beautiful centre pieces and of course the Army Navy Air Force unit #284 for their support and the venue.
Horses are wonderful creatures.  They are loving, forgiving and tolerant.  To the children and youth with disabilities riding at RTES, the horses are magical, they are their best friends and they hold no preconceived notions regarding limits.
[hr]
RTES Lead With Your Heart Fundraising Event – Tuesday April 30th
This year, RTES will be hosting their annual fundraiser at the Country Meadows Golf Course, Tuesday APril 30th from 5:30 – 8:00pm.  The evening will feature a live auction, a presentation by Para Olympian, Ashley Gowanlock and the draw for all the prizes in our WestJet raffle (tickets are available now and will be available at the event!).
Tickets are $60.00 ($30.00 tax receipt will be issued) and will include entrance, hot appetizers, a beverage and of course a great evening of socializing and fundraising!  Tickets can be purchased on the 'Payments' page on this website via PayPal or they can be reserved by phone:  604-241-7837 or by email:  rtes@shaw.ca.  Visa, MasterCard, Cash and Cheque are accepted.
See you there!
November 15th Coast to Coast Competition Results are in!
Once again, RTES was well represented by a few of our riders in the November 15, 2012 Coast to Coast competition.  Check out the full results here!
Want to join in?  2013 dates will be as follows:  February 15, March 15, June 15, September 15 and November 15.  See your Instructor for details.
Congratulations to RTES riders on their results from the PEC March Coast to Coast Show!
RTES riders were filmed during their lessons and then their entries were sent to Ontario for judging along with entrants from all across Canada.  RTES entered riders in the equitation classes and placed in every class.  Riders received great comments from the judge, Victoria Andrew, as well as ribbons (1st to 6th place) and prizes (1st to 3rd place).
RTES is very proud of you all!
Exciting News for the April 15th Fundraiser!
Come help the Richmond Therapeutic Equestrian Society raise funds and awareness for their Therapeutic Riding Program Sunday April 15th and have the chance to meet Ashley Gowanlock, a member of the Canadian Para Equestrian Team, and hear her amazing story.
Ashley Gowanlock was introduced to riding at an age when most of her peers were busy learning how to talk. At just two years old, Ashley was diagnosed with Cerebral Palsy and she began riding for therapeutic reasons. She quickly discovered a love for equestrian sport for the challenges it presented her and the freedom it afforded her. When she was on the back of a horse, her disability was no longer quite so apparent, and she found that for a short while she could escape a world where she was so often regarded as an outsider. Besides the pleasure that horseback riding gave her, she discovered, as she advanced ever further in her sport of Dressage, that she also thrived on the competition, continually pushing herself to reach the next level.
 Since the 2008 Paralympics, Gowanlock has been training full time and representing her country at countless national and international events. In 2010 she competed in the World Equestrian Games, landing in the top half of her class with her best international show yet.  Her next notable performance was Team Canada's European tour when they competed in the Hartpury College and Bishop Burton competitions in July 2011 in England. At Bishop Burton only days later, Ashley would enter on two horses; not only DonnyMaskell (owned by Alexander Mitchell – who now competes on a horse purchased from the RTES Program Manager, Erin McRae), the horse she had been competing on for more than three years, but also Ferdonia II, (owned by her teammate Lauren Barwick), a horse that she had ridden only a handful of times before the competition. Despite the challenges, Gowanlock produced fantastic results, winning first place with Ferdonia II and second place with DonnyMaskell in two of her classes, and a first place when she rode only DonnyMaskell in the Freestyle test.
With her eyes on the podium for London 2012, Gowanlock's next goal is to qualify Ferdonia II (Fergi) as her Paralympic mount. To this regard, Gowanlock has planned a competition intensive trip down to Florida where her teammate and Fergi's owner, Lauren Barwick currently lives. Gowanlock will ride Fergi in one international and two international shows in Florida in hopes of qualifying her for the Paralympics before the deadline at the end of January 2012.
 At home when her competition schedule is not so intense, besides training, she is involved in her community as both a youth leader and a Sunday school teacher at her local church and also as a spokesperson for a variety of organizations.  Ashley enjoys public speaking because it allows her to share her passion for her sport, to talk about the challenges she faces being a disabled person and, with her courage, to inspire others to overcome obstacles in their own lives.
Join us in helping children with disabilities by attending the `Lead with Your Heart Luncheon' Sunday April 15th, 2012 at the Executive Airport Plaza & Conference Centre from 10:30am – 1:30pm.  Tickets are $35 per adult or $20 per child (children under 5 are free) and can be purchased by contacting the stables at 604-241-7837 or rtes@shaw.ca.
Newsletters!
Publications of Interest